Custom Search
Coin Atlases
Perhaps the most definitive coin atlas is Walter Breen's Encyclopedia of U.S. Coins
How much should you pay for a coin? There are two fundamental price guides. First is the Many older coins are still sold by the Breen numbers to indicate varieties. The book gives walter Breen's unique view of the history of numismatics along with a discussion of the relative rarity of different varieties. Another important atlas is the Comprehensive Catalog and Encyclopedia of Morgan and Peace Dollars
. by Leroy Van Allen and A. George Mallis. The earliest edition of this book introduced the well-known "VAM" variety numbers for Morgan dollars. The book is lavishly illustrated with close up views that will show you every die crack and every mint mark position. A shorter book with the information on the most important varieties of Morgan Dollars is t he The Top 100 Morgan Dollar Varieties: The VAM Keys
Penny Whimsy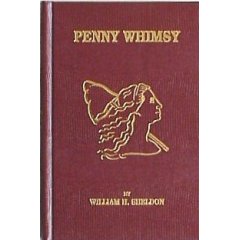 The classic book on the classifications of early american large cents is Penny Whimsy
by Dr. William Sheldon.
Red Books, Red Books, and more Red books
Price Guides for US coins
There are two popular price guides for U.S. Coins: The
Red Book
and The
Blue Book
When you try to buy a coin,the dealer will pull out the Red Book. When you try to sell the coin, the dealer will pull out the Blue Book. that way, the Dealer alwyas wins. Both of these books are general price guides for US coins. The main problem with these guides is that by the time they are published,the prices are often out of date. For more up to date prices, ther is
Today there are several specialized versions of the Red Book. The books have more information about specific prices of coins as well as price information in more grades.
A Guide Book of Morgan Silver Dollars
A Guide Book to U.S. Type Coins
A Guide Book of Modern U.S. Proof Coins
A Guide Book of Double Eagle Coins
A Guide Book to Indian and Flying Eagle Cents
Custom Search