Custom Search
Illinois Centennial Commemorative Half Dollar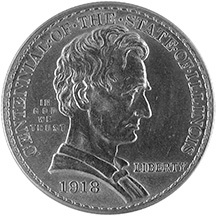 Abraham Lincoln has been depicted on more US coins than anyone. Consider that Lincoln was the first to appear on a portrait coin in 1909, and has now spent over a century on the US cent. In 2009, he appeared on the commemorative Lincoln Dollar. Back in 1918, he made his first commemorative appearance on a coin celebrating the centennial of Illinois statehood. George Morgan, best known for the Morgan dollar, designed the obverse showing a portrait of a young Abraham Lincoln.
Collecting the Illinois commemorative coins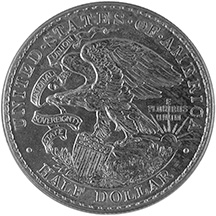 100,058 Illinois Centennial coins were minted, making them not particularly rare for a commemorative. However, due to Lincoln's popularity, the coin is more highly collectible than other coins with similar mintages. As is often the case with earlier commemorative coins, they are rare in higher grades such as MS65, while common in the lower mint state grades.
Custom Search